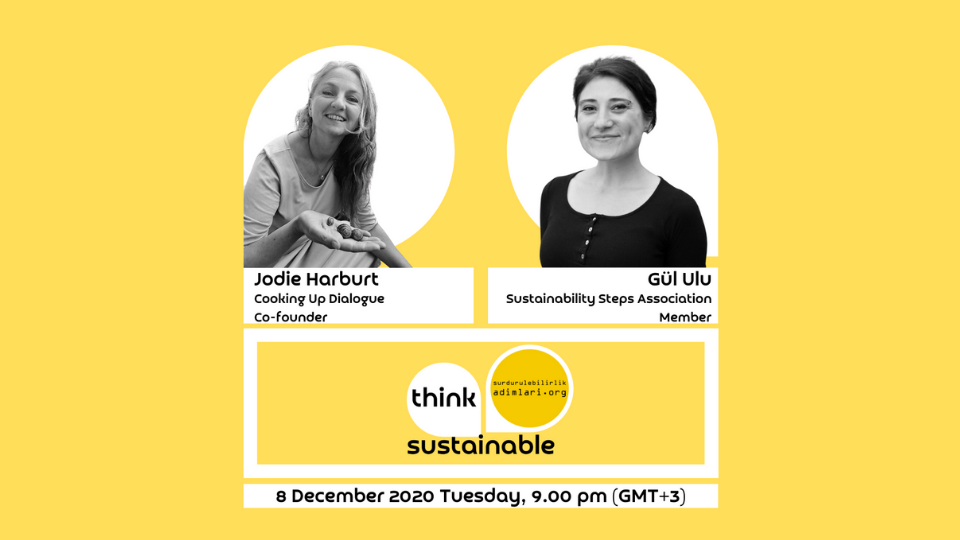 The COVID-19 pandemic has dramatically changed the way we work and live. With the epidemic, we are witnessing the importance of sustainable development efforts to achieve the UN Sustainable Development Goals more than ever. We have once again realized how poverty reduction, increasing the quality of education, creating decent employment, entrepreneurship, innovation and creativity can contribute to human life and the nature.
As the Sustainability Steps Association, we'd like to introduce a new program in order to talk about sustainability from different perspectives and with its practices all over the world. In our new program called Think Sustainable, which will be broadcasted live in English on our YouTube channel every month as of December, we will reach out to pioneering individuals and institution representatives that have been making great efforts to contribute to the planet and society with their out-of-the-box and innovative ideas, and talk about their projects, sustainability visions and future predictions.
The first guest of our program will be Jodie Harburt, co-founder of Cooking Up Dialogue. In our first program, we will talk with Jodie on the Terra Madre network, the Slow Food Movement, and the Cooking Up Dialogue project as well as gaining insights on why and individuals refuse to surrender to industrialization in agriculture and the standardization of food cultures. We will also discover how powerful the dialogues on food could become in reconnecting to ourselves, the planet and with each other through an understanding of our differences with a more open-mind and open-heart.
We welcome you all to the Think Sustainable program, which will be broadcast live on Tuesday, December 8, at 21:00.