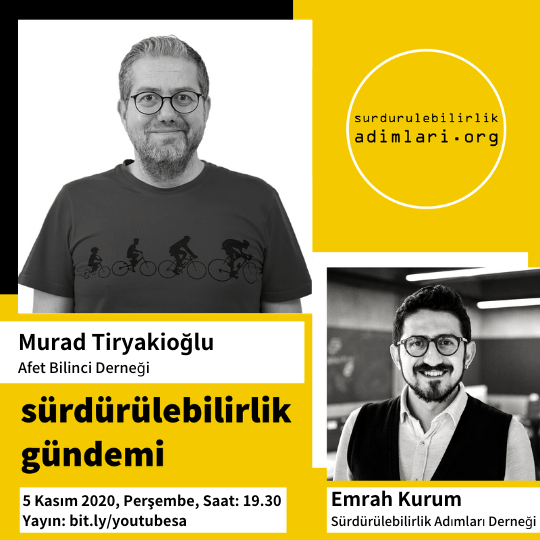 After the earthquake in Izmir, we talked about our life in cities before, during and after possible earthquakes. As we know, making cities and human settlements inclusive, safe, resilient and sustainable is among the 11th Sustainable Cities and Communities of Sustainable Development Goals.
Some of the questions that we look for answers both when we look back and in the future;
We experienced the Izmir earthquake. What have we done well with a disaster awareness perspective, what could we have done better?

What can be done to reduce the risks arising from earthquakes in achieving the Sustainable Development Goals?

What duties do local governments have to reduce earthquake risk?
To these questions and more Disaster Awareness Association Coordinator Murad Tiryakioğlu with which we seek answers Sustainability Agenda our program Thursday, November 5 at 19.30 It will be on our Youtube channel.
We expect you all to this conversation.
You can watch our previous Sustainability Agenda publications in the video below.