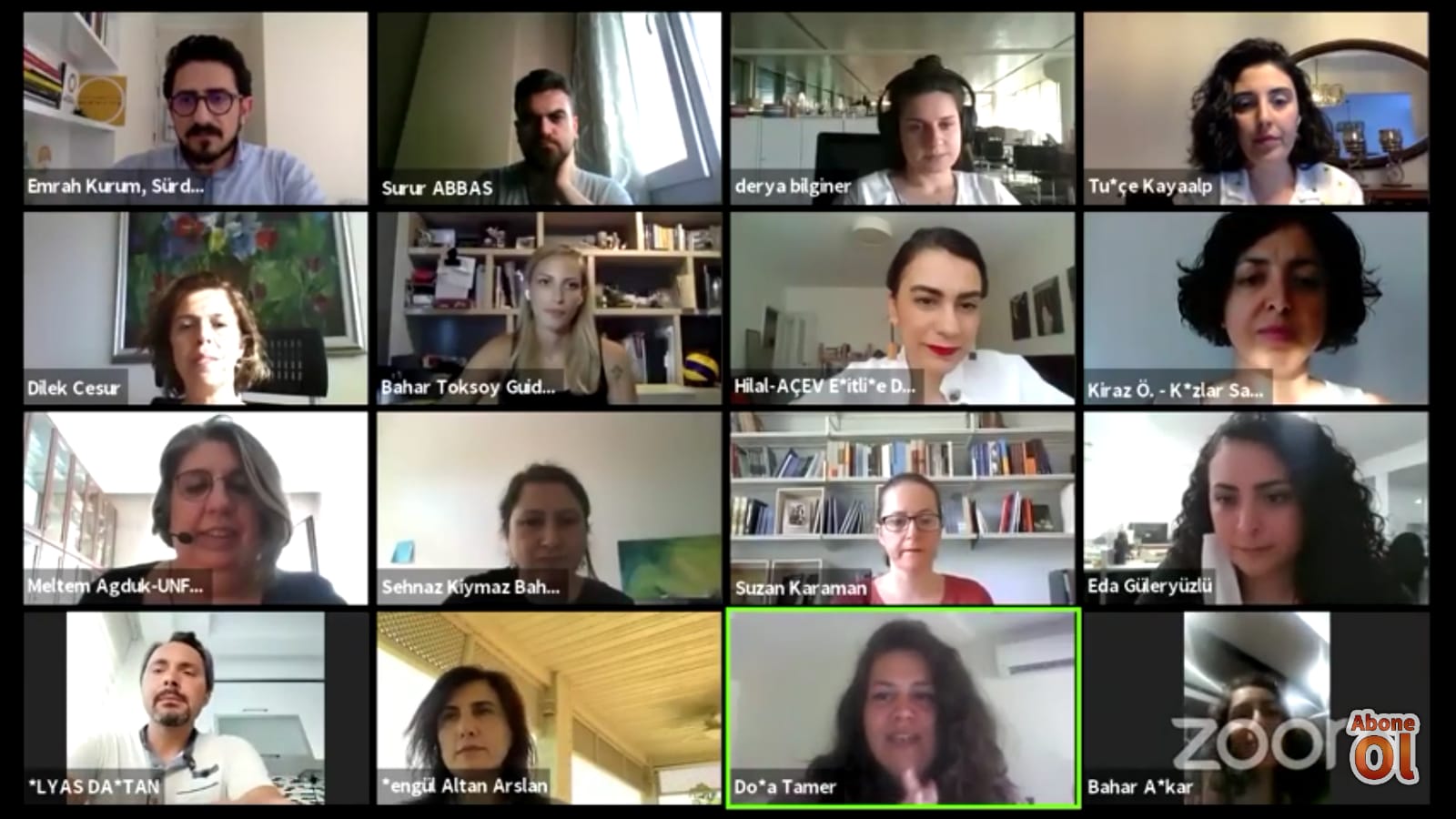 In partnership with UNDP Turkey and Zorlu Holding, Sustainability Steps Association organized the Solutions to Problems Meeting under the title of Goal 5: Gender Equality
Istanbul Metropolitan Municipality Deputy Secretary General Şengül Altan Arslan, Garanti BBVA Diversity and Culture Leader Tuğçe Kayaalp Yesilyurt, AÇEV Gender Equality Studies Manager Hilal Baykara and Kızlar Sahada Founding Partner Kiraz Öcal participated as speakers and UNFPA Gender Program Coordinator Meltem Ağduk as the moderator. Fenerbahçe Opet Women's Volleyball Team Player and UNDP Gender Equality Advocate of Turkey Bahar Toksoy Guidetti also took part in the opening of our event and shared her projects for girls in Turkey.
Ensuring equality, benefits for all
Tuğçe Kayaalp Yeşilyurt talked about their work and said: "When we started to work on gender equality within the organization, our primary goal was to raise awareness. We tried to share with our employees the idea that achieving equality will benefit everyone, both men and women. "
Municipality is a place where mostly men work. However, Istanbul Metropolitan Municipality adds a gender equality perspective to its works. Stating that violence is a priority issue for the municipality, Şengül Altan Arslan said that they established the Women's Solidarity Unit and are preparing a local equality action plan.
Stating that football is the most gendered and discriminatory branch among sports, Kiraz Öcal stated that since football is not considered to be a sport for women, women of any age are not given a chance in football. Kızlar Sahada collaborate with women's football clubs to find long-term solutions to this problem.
Hilal Baykara, who emphasized that the problem is thought to be women, that the boards of directors consist solely of men, the difficulty of the inclusion of women in the male-dominated culture, and the oppression of women are not visible in policies and practices, stated that the idea of trying to repair and educate women every time to ensure gender equality is not correct.